Preorder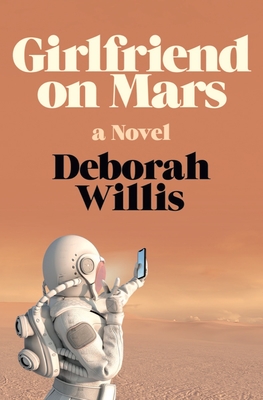 Girlfriend on Mars: A Novel
Publication Date:
June 13th, 2023
Publisher:
W. W. Norton & Company
Description
A funny, poignant, and page-turning debut novel that skewers billionaire-funded space travel in a love story of interplanetary proportions.
Amber Kivinen is moving to Mars. Or at least, she will be if she wins a chance to join MarsNow. She and twenty-three reality TV contestants from around the world—including attractive Israeli soldier Adam, endearing fellow Canadian Pichu, and an assortment of science nerds and wannabe influencers—are competing for two seats on the first human-led mission to Mars, sponsored by billionaire Geoff Task.
Meanwhile Kevin, Amber's boyfriend of fourteen years, was content going nowhere until Amber left him—and their hydroponic weed business—behind. As he tends to (and smokes) the plants growing in their absurdly overpriced Vancouver basement apartment, Kevin tunes in to find out why the love of his life is so determined to leave the planet with somebody else. On screen, Amber competes in globe-trotting, Survivor-meets-Star Trek challenges and seems like she might be falling for Adam. But is that real, or is it just a tactic to keep from being voted off? And since the technology to come home doesn't exist yet, would Amber really leave everything behind to be a billionaire's Martian guinea pig? Sure, the rainforest is burning, Geoff Task has bought New Zealand, and Kevin might be a little depressed, but isn't there some hope left for life on Earth?
An audacious debut from a "a dazzlingly smart and strikingly original writer" (Molly Antopol), Girlfriend on Mars is at once a satirical indictment of our pursuit of fame and wealth amidst environmental crisis, and an exploration of humanity's deepest longing, greatest quest, and most enduring cliché: love.
Praise for Girlfriend on Mars: A Novel
Part disaffected-slacker rom-com, part social satire, part wistful end-of-the-world eulogy for ordinary, unscripted love... Winsome, sweet, and apocalyptic—a perfect blend for the end of days.
— Kirkus Reviews
How did Deborah Willis manage to write about love, grief, corporate greed, climate change, and a reality show that sends two people to Mars with such grace and humor and compassion? Girlfriend on Mars blew my mind! This is one of the most original novels I've read in a long time.
— Ann Hood, author of Fly Girl
Girlfriend on Mars is out of this world. Deborah Willis pushes the absurdly miserable, deeply addictive pleasure of reality TV to its only possible end, zooming from euphoria past satire to slam into real life and death. Prescient and poignant, Amber's reality is an inch from coming true.
— Marina Endicott, author of The Voyage of the Morning Light
A perfectly observed satire that captures the absurdity—and beauty—of twenty-first century life. It reminded me of so many favorite novelists, from Margaret Atwood to Dave Eggers to Alexandra Kleeman. I loved it.
— Joanna Rakoff, author of My Salinger Year
A deeply moving, deeply funny novel about love and loyalty in the midst of the paralyzing effects of eco-anxiety and the seductive toxicity of reality entertainment... Girlfriend on Mars is propulsive and surprising in the very best ways—Deborah Willis writes with a combination of pathos and humor that entrances and lights a way forward in this troubled time.
— Suzette Mayr, author of The Sleeping Car Porter