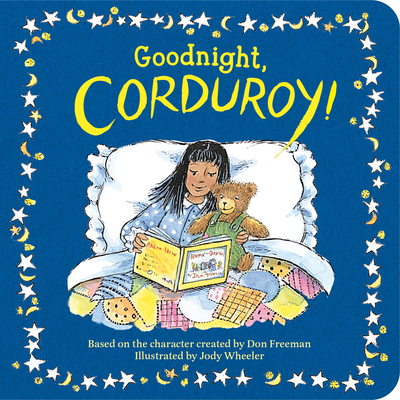 Goodnight, Corduroy!
Publication Date:
November 29th, 2022
Publisher:
Viking Books for Young Readers
Usually Ships in 1 to 5 Days
Description
Say goodnight to Don Freeman's beloved character, Corduroy, as he gets ready for bed.
It's bedtime for Corduroy! Join him as he puts on his pajamas, brushes his teeth, and tucks himself into bed. This board book is perfect for bedtime and fans of Corduroy alike. The littlest of readers will love getting ready for bed alongside Corduroy.
For over 50 years the heartwarming adventures of Don Freeman's stuffed bear, Corduroy, have been irresistible childhood classics.