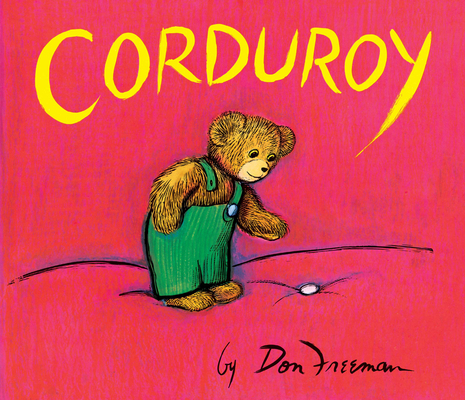 Corduroy: Giant Board Book
Publication Date:
May 12th, 2011
Publisher:
Viking Books for Young Readers
Usually Ships in 1 to 5 Days
Description
Celebrate 50 years of the beloved teddy bear.

2018 marks Corduroy's 50th anniversary, and Don Freeman's classic character is even more popular today than he was when he first came on the scene. Now, with a full-sized trim and sturdy pages, this edition is baby - and toddler - friendly, and perfect for the whole family.
Praise for Corduroy: Giant Board Book
Corduroy has donated more than three million dollars to a charity helping children with severe illnesses, disabilities, or traumas.
 
Corduroy hosted Jumpstart's Read for the Record campaign, which raised more than $1.5 million for early education programs. Two million children and adults read the book on the same day.
 
Corduroy was one of the first books inducted into the Indies Choice Book Awards Picture Book Hall of Fame.
 
The New York Public Library named Corduroy one of the 100 Great Children's Books from the Last 100 Years.
 
The National Education Association named Corduroy one of the Teachers' Top 100 Books for Children.
 
School Library Journal named Corduroy one of the Top 100 Picture Books for the 21st Century.
 
Corduroy's creator, Don Freeman, received the Kerlan Award in recognition of his singular attainments in the creation of children's literature.
 
Close to 20 million copies of the Corduroy books have sold in the United States and around the world.