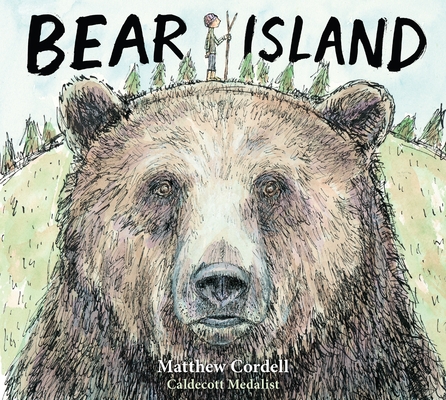 Bear Island
Publication Date:
January 26th, 2021
Publisher:
Feiwel & Friends
Good Neighbor Bookstore
4 on hand, as of Sep 30 5:52am
(Children's Books)
On Our Shelves Now
Description
Louise and her family are sad over the loss of their beloved dog, Charlie. "Life will not be the same," Louise says, as she visits a little island that Charlie loved.
But on a visit to the island after Charlie's death, something strange happens: She meets a bear. At first, she's afraid, but soon she realizes that the bear is sad, too. As Louise visits more often, she realizes that getting over loss takes time. And just when she starts to feel better, it's time for Bear to bed down for the winter.
Once again, Louise believes that life will not be the same. But sometimes, things can change for the better, and on the first warm day of spring, her family welcomes a new member. Here is a lovely, poignant story about loss and healing that will bring comfort to even the youngest readers.
Praise for Bear Island
"A poetically beautiful story of grief and healing mirrored in the natural world has a touch of magical realism as a young girl processes her emotions and realizes that endings lead to beginnings."--School Library Journal, starred review
"In a story that respects grief's slow pace, Cordell's writing and artwork together carry grace, economy, and heart." —Publishers Weekly, starred review
"Life comes full circle..." —Horn Book, starred review
"Grief can be particularly difficult to address with young children, and Cordell wisely eschews the platitudes often associated with this emotion, choosing instead to demonstrate the healing powers of nature and time."—Booklist
"What a rich reading experience a magnificent picture book can be. Cordell's illustrations and text work beautifully together, with so much of the story and emotion related in the illustrations." —The Horn Book, "Calling Caldecott"
"Provides youngsters with a talking point for their feelings about bereavement, and the depiction of a summer of adjustment to life without the loved one is sympathetic and patient. (Recommended.) —Bulletin of the Center for Children's Books
Praise for Explorers:
"[A] boy sets out with his family to a natural history museum, stopping on the way in to buy a wind-up flying toy from a street vendor seated beneath a sign that reads "Magic." ... In loosely drawn panels, the boy's shifting emotions make him easy to empathize with as he's by turns baffled, tense, and vexed by the conflict between wanting his toy and wanting to be generous. As readers see him loosening his boundaries to become a more bighearted version of himself, the moment feels welcome and real." —Publishers Weekly
Praise for Wolf in the Snow:
Winner of the 2018 Caldecott Medal
A National Public Radio Best Book of 2017
A Horn Book Magazine Best Book of 2017
A School Library Journal Best Book of 2017
A Kirkus Reviews Best Book of 2017
A Boston Globe Best Book of 2017
A Huffington Post Best Book of 2017
"Cozy vignettes, framed in rough circles, help reassure readers that the story will end well, and so does a tender opening portrait of the family. The girl's story is a hero's journey, and Cordell tells it with skill and heart."--Publishers Weekly, starred review
"This nearly wordless picture book is a tender, never precious story of kindness and cooperation. Expect this wintry tale to bring only warmth."--Booklist, starred review
""Cordell's landscapes do a wonderful job showing the vastness and desperation of the girl's journey, his blended watercolors of the snow and trees adding eloquence to the experience. A heartwarming adventure about helping others, best shared one-on-one to pore over the engaging images."--School Library Journal,starred review
"Beautifully paced....ultimately reassuring."--Wall Street Journal
****
Praise for King Alice:
A Kids' Indie Next Pick for Fall 2018

"Captures the joy (for kids) and the frequent exasperation (for parents) of the slushy indoor snow day. Lively and funny." -- The New York Times Book Review

"On a particularly snowy day, when the family is housebound, Alice comes up with a variety of activities to wile away the hours, and creating a book about King Alice and her adventures is the one she decides to pursue... Caldecott medalist Cordell offers up engaging illustrations in watercolor, colored pencil, markers, and pen and ink... Cordell's title pays delightful homage to books, writing, and illustrating while revealing a happy, pajama-clad family spending a fun-filled, though frenetic, day together."-- Booklist, starred review