Staff Pick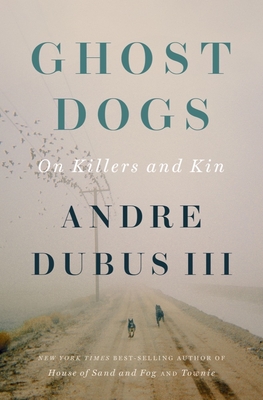 Ghost Dogs: On Killers and Kin
Publication Date:
March 5th, 2024
Publisher:
W. W. Norton & Company
Description
From the literary master and best-selling author of Townie, reflections on a life of challenges, contradictions, and fulfillments.
During childhood summers in Louisiana, Andre Dubus III's grandfather taught him that men's work is hard. As an adult, whether tracking down a drug lord in Mexico as a bounty hunter or grappling with privilege while living with a rich girlfriend in New York City, Dubus worked—at being a better worker and a better human being.
In Ghost Dogs, Dubus's nonfiction prowess is on full display in his retelling of his own successes, failures, triumphs, and pain. In his longest essay, "If I Owned a Gun," Dubus reflects on the empowerment and shame he felt in keeping a gun, and his decision, ultimately, to give it up. Elsewhere, he writes of a violent youth and of settled domesticity and fatherhood, about the omnipresent expectations and contradictions of masculinity, about the things writers remember and those they forget. Drawing upon kindred literary spirits from Rilke to Rumi to Tim O'Brien, Ghost Dogs renders moments of personal revelation with emotional generosity and stylistic grace, ultimately standing as essential witness and testimony to the art of the essay.
Praise for Ghost Dogs: On Killers and Kin
Andre Dubus III's idea of an essay is tantalizingly simple: tell something important that happened to him—suddenly having big money and not knowing quite how to cope with that, loving his long-divorced parents, growing up poor and outlasting it, not loving his dog as much as he worries he should. Here is human life often cloaked in transporting mystery. Dubus possesses a rare and empathetic brilliance.
— Richard Ford
Andre Dubus III is a literary treasure. These tender, elegant essays come to us directly from his battered heart, his noble soul, his powerful reckoning with the legacy of his childhood. To read this book is to touch the pulsing core of what it is to be human.
— Dani Shapiro, author of Signal Fires