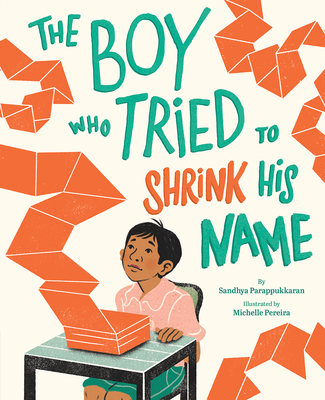 The Boy Who Tried to Shrink His Name
Publication Date:
January 10th, 2023
Publisher:
Harry N. Abrams
Usually Ships in 1 to 5 Days
Description
Perfect for fans of Alma and How She Got Her Name and Your Name is a Song, this picture book encourages readers to take up space and support each other with respect and kindness
When Zimdalamashkermishkada starts at a new school, he knows he'll have to introduce himself to lots of new people. He trips over his long name and decides to shrink it down to the shorter, simpler Zim. The nickname works fine for introductions, but deep down, it doesn't feel right. It's not until a new friend sees him for who he truly is that Zimdalamashkermishkada finds the confidence to step proudly into his long name.
The Boy Who Tried to Shrink His Name is a warm and uplifting story that encourages young readers to celebrate their authentic selves, and proclaims that no one should ever have to shrink themselves to fit in.
Praise for The Boy Who Tried to Shrink His Name
**STARRED REVIEW**
"With gentle compassion and tender wisdom, this Australian import portrays the challenges and joys of starting over in a new setting, juxtaposing fraught school days with the cozy warmth of evenings at home. Pereira's block print style digital artwork brings Zimdalamashkermishkada's name to vibrant life. When he begins to teach Elly his name, the unruly shapes begin to take the form of a bird, adding more detail with each syllable until it soars gloriously across a two-page spread in joyous, fiery tones when Elly says the whole thing. This sensitive book will make an excellent lead-in to age-appropriate discussions about difference and belonging."
—Bulletin of the Center for Children's Books
"The orange cord turns into a bird, soaring around the new friends as the story finds a satisfying crescendo. This story shines in its gentle insistence that, with time and practice, we can learn new things—and that there's nothing like a trusty friend. The art and language are lovely, with details to note with repeated readings."—Booklist