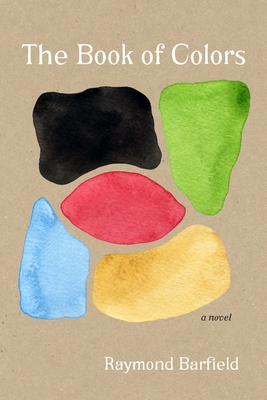 The Book of Colors
Publication Date:
May 12th, 2015
Publisher:
Unbridled Books
Good Neighbor Bookstore
1 on hand, as of Sep 30 5:52am
On Our Shelves Now
Description
How can a 19-year-old, mixed-race girl who grew up in a crack house and is now pregnant be so innocent? Yslea is full of contradictions, though, seeming both young and old, innocent and wise. Her spirit is surprising, given all the pain she has endured, and that's the counterpoint this story offers--while she sees pain and suffering all around her, Yslea overcomes in her own quiet way. What Yslea struggles with is expressing her thoughts. And she wonders if she will have something of substance to say to her baby. It's the baby growing inside her that begins to wake her up, that causes her to start thinking about things in a different way. Yslea drifts into the lives of four people who occupy three dilapidated row houses along the train tracks outside of Memphis: "The way their three little row houses sort of leaned in toward each other and the way the paint peeled and some of the windows were covered with cardboard, the row might as easily have been empty.
Praise for The Book of Colors
"Yslea's world is small, but it embraces an immense universe of wonderments, bright emotions, slant thoughts and patterns that only she can discover. In The Book of Colors Raymond Barfield reveals a story like no other I have experienced, inexorably dark in circumstance but triumphantly luminous in spirit. 'We are made up of pieces but somehow we feel whole.' That wholeness is celebrated in these brave pages. They seized upon me like an angelic visitation. What a wonderful novel!" — Fred Chappell
"I just finished THE BOOK OF COLORS. I cried at the end, which I almost never do, not because it was sad but because it was so sweet and clear and beautifully written ... different in a really wonderful way."— Cathy Langer, The Tattered Cover bookstore.
"I was lucky enough to see the first draft of The Book of Colors, and the beautiful strength of both the author and the main character has stayed with me a very long time. Kudos to Unbridled for bringing two powerful voices to light." — Carl Lennertz