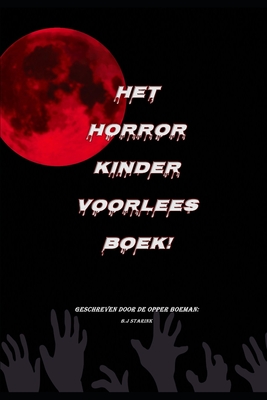 Het horror kinder voorleesboek (de Boemannen Club/The Boogeymans Club #2)
This product is not returnable.
Publication Date:
March 18th, 2021
Publisher:
Independently Published
Usually Ships in 1 to 5 Days
Description
De digitale versie is gratis te downloaden op mijn website bjstarink.com. Maar mocht u het fysieke boekje willen hebben dan is dit een uitkomst. Ik zou u aanraden om eerst het digitale boek te lezen en daarna pas het fysieke boek te kopen. Dit boek staat niet online om er geld op te verdienen namelijk... Ieder kind heeft wel eens last van nachtmerries en opper boeman B.J Starink verteld uw kind hoe ze ermee omgaan of zich tegen de nachtmerries kunnen wapenen.Door alle geheimen van de boemannen bloot te leggen. En hopelijk uw kind weer een rustige nachtrust te geven Een boek zoals heel weinig daar ben ik dit eer stellig van overtuigd. En ik hoop dat u en uw kind er net zo van genieten als dat ik dat deed terwijl ik het schreef..